Feng Shui Q & A
THIS IS PART TWO OF A TWO PART SERIES
You won't find these Questions or Answers in any books
.. anywhere!
Feng Shui Master Suzee Miller answers "over" 100 of the most sought after questions - students and Feng Shui consultants consistently ASK.
Part 2 - QUESTIONS & ANSWERS
"I thoroughly enjoyed this program. It's very beneficial to hear other people's questions and 'take' on things. I also like the tips and answers you gave; they are terrific! Feng Shui is truly life-changing. I'm amazed every day!"
Paula Mayes, Coldwell Banker - KPDK Georgia
---
CHANGE YOUR LIFE TODAY
$19.97
Order with Confidence.
We are very serious about security and have invested significant time and money to certify that your credit card and other sensitive data stays secure.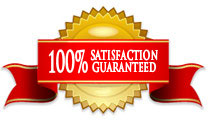 Don't Hesitate! 100% Money Back Guarantee!
Once you experience the amazing power of INTEGRATIVE Feng Shui you'll be a customer for life, that's why we stand behind our products and services. With this 100% RISK FREE offer... there's nothing to lose and EVERYTHING TO GAIN.
---
We are here to serve you:
EXCELLENCE... INSPIRATION... TRANSFORMATION
Thank you in advance for joining us in making a POSITIVE and POWERFUL difference on Earth.