Feng Shui Q & A
THIS IS PART ONE OF A TWO PART SERIES
We know that if you have read 1 or 10 books on the subject of Feng Shui you have unanswered QUESTIONS!
Feng Shui Master Suzee Miller answers "over" 100 of the most sought after questions - students and Feng Shui consultants consistently ASK.
Part 1 - QUESTIONS & ANSWERS
"I was literally down to my last few dollars when my Sister told me about Suzee Miller. I immediately got on her website and started devouring as much information as I possibly could. I downloaded my Feng Shui Element Audio and began implementing EVERYTHING Suzee recommended.
Within 24 HOURS -- I kid you not -- I pulled in new paying work, a huge new client, I received money from some orders and I finally felt joy & optimism again. In fact, I pulled in the funds to be able to continue to purchase more of Suzee's products - and each one gave me new insights and improved results. My creativity is renewed and I have a revived outlook on my life. Thank you, Suzee, for all your brilliance and Feng Shui mastery."
Carine Horner,
Graphic Designer
---
EMBRACE LIFE TODAY
$19.97
Order with Confidence.
We are very serious about security and have invested significant time and money to certify that your credit card and other sensitive data stays secure.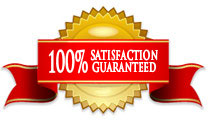 Don't Hesitate! 100% Money Back Guarantee!
Once you experience the amazing power of INTEGRATIVE Feng Shui you'll be a customer for life, that's why we stand behind our products and services. With this 100% RISK FREE offer... there's nothing to lose and EVERYTHING TO GAIN.
---
We are here to serve you:
EXCELLENCE... INSPIRATION... TRANSFORMATION
Thank you in advance for joining us in making a POSITIVE and POWERFUL difference on Earth.