Feng Shui...
Myth, Magic and REALITY
The goal of GOOD Feng Shui is to unite Time, Space, People and the Environment as one integral entity.
When this is accomplished, the accumulation of POSITIVE Life Force Energy .. called "Chi".. INFUSES .. Harmony and Balance into your Life and Career.
This Audio Program Includes:
The Yin/Yang Theory of Balance
The Power and Vitality of Chi
The 5 Chinese Elements and how to use them correctly
Feng Shui Colors, Symbols and Decor Items
"Feng Shui describes the COMMUNICATION that takes place every day between you and your ENVIRONMENT, be it your home, garden or workplace.
In INTEGRATIVE Feng Shui YOU will learn that you are your environment, and that you take your environment with you wherever you go in life. So, if your environment is out of BALANCE the chances are - other aspects of your life or career are out of balance too.
Can you relate?
Thus, it's imperative for you to learn the "core" principles of Feng Shui first and how to use them correctly. In Feng Shui - MYTH, MAGIC and REALITY, you will learn how to start creating a "balanced environment" along with the prospects for better HEALTH, more WEALTH, supportive LOVE and GOOD FORTUNE in your life and career.
MMR is the STARTING PLACE for beginning and advanced students of Feng Shui. Even when we think we know all there is to know about the basics of Feng Shui, it's important to return to them for a fresh and INTEGRATIVE perspective!"
INFUSE
Harmony and Balance into your Life and Career.
---
GET EMPOWERED TODAY –
$14.97
Order with Confidence.
We are very serious about security and have invested significant time and money to certify that your credit card and other sensitive data stays secure.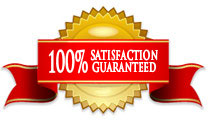 Don't Hesitate! 100% Money Back Guarantee!
Once you experience the amazing power of INTEGRATIVE Feng Shui you'll be a customer for life, that's why we stand behind our products and services. With this 100% RISK FREE offer... there's nothing to lose and EVERYTHING TO GAIN.
---