ARE YOU READY.. for Feng Shui 2020
The Year of the White METAL RAT ..?

The RAT bring "many good things" to the table this year, but don't fool yourself - this YANG RAT wants more than just your cheese.
It's time to prepare yourself for a year of unprecedented conflicts, arguments, disputes, misunderstandings, back stabbings and power plays.
With the Feng Shui flying Star "7" entering every home and office this year, you can expect an increase in break-ins and robberies too. Including automobile break-ins, and thefts as well.
Your HEALTH, INVESTMENTS, and the ECONOMY are at risk too.
Find out about this and more, and what YOU can do to prevent this from happening.
I believe that YOU, that WE ALL HAVE CHOICE in what happens in life. No matter what IS or ISN'T happening in the universe at large.
As long as we are aware, informed, and proactive, we can create PEACEFUL, PROSPEROUS, AND BEAUTIFUL days, months, and years ahead.
HOWEVER, it requires that we change and start viewing life and living from a "new perspective."
ARE YOU READY TO LEARN HOW TO DO THIS..?
If so,
ORDER NOW -Your Copy of FENG SHUI FORECAST 2020.
To your Health, Happiness and Success, ALWAYS,
Suzee Miller
"What we can or cannot do, what we consider possible or impossible, is rarely a function of our true capability. It is more likely a function of our beliefs about who we are."  Tony Robbins
2020 FENG SHUI FORECAST
Suzee Miller's Famous Feng Shui FORECAST Seminar –
ON TARGET .. 21 Years in–a–row!
$49.00
Order with Confidence.
We are very serious about security and have invested significant time and money to certify that your credit card and other sensitive data stays secure.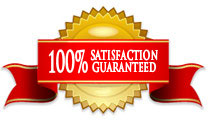 Don't Hesitate! 100% Money Back Guarantee!
Once you experience the amazing power of LO–SHU FLYING STARS Feng Shui you'll be a customer for life, that's why we stand behind our products and services. With this 100% RISK FREE offer... there's nothing to lose and EVERYTHING TO GAIN
"Before I was introduced to Feng Shui ~ my life and career felt like an out of control roller coaster. Although I always made good money, I was literally consumed by work, aggravation and endless stress. I had very little free time for fun, and I can honestly say that I didn't have clue that life could be EASY.
Thanks to Suzee Miller and her fabulous approach and knowledge of Feng Shui, I now live a magical life of travel, success and high finance. My income has more than tripled -TEN TIMES OVER since following her annual forecasts from year to year. Best of all - MONEY no longer controls me - or my happiness - instead I control both!
I LOVE my life. My family and relations are peaceful and harmonious which brings me great joy too. As Suzee would say: "How much better can it get?!"
Monica Reynolds
Real Estate Entrepreneur
Trainer for Dave Ramsey
Business and Real Estate Coach
USA
NOTE: Feng Shui is NOT about superstition or religion, nor is it an occult practice.
CLASSICAL Feng Shui is the study of ENERGY and how energy impacts your health, home, life, relationships, finances and career, from year to year.