Feng Shui Forecast for 2017
The Year of the YIN FIRE ROOSTER

Receive LO SHU FLYING STARS - REMEDIES and ENHANCEMENTS
For all NINE GUA AREAS of your Home, Office and Listings
in a PDF Download at Check-out.
Includes Feng Shui Prediction!
LO SHU FLYING STARS FENG SHUI FENG SHUI IS:
The most sophisticated and advanced school of Feng Shui.
It calculates the UNSEEN "SOLAR" ENERGY present in your HOME, OFFICE and R.E. LISTINGS
"I appreciate you Suzee, and feel blessed and truly grateful to be a part of your "Feng Shui family" for so many years.
Tragedy and financial hardship hit our family hard last year. Sadly, I learned a HUGE lesson about the power of Feng Shui, as I failed to make the remedies and enhancements you recommended in 2016.
This year - I'M ON IT!"
Sincere Regards,
Cindy Farney
USA
Feng Shui Master Suzee Miller®
Will guide you step-by-step on how to use this school of Feng Shui to create POSITIVE ENERGY in your LIFE and CAREER,
No matter what IS or isn't happening in the World at large..!
STAY IN BALANCE AND ABUNDANCE in 2017
Learn how to live your life with fearless faith, passion, vibrant health, limitless creativity, abundance .. and EASE..!
2017 FENG SHUI FORECAST
Suzee Miller's Famous Feng Shui FORECAST Seminar –
ON TARGET .. 19 Years in–a–row!
$25.00 $20.00
Order with Confidence.
We are very serious about security and have invested significant time and money to certify that your credit card and other sensitive data stays secure.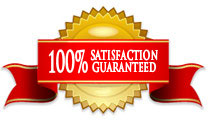 Don't Hesitate! 100% Money Back Guarantee!
Once you experience the amazing power of LO–SHU FLYING STARS Feng Shui you'll be a customer for life, that's why we stand behind our products and services. With this 100% RISK FREE offer... there's nothing to lose and EVERYTHING TO GAIN
"Before I was introduced to Feng Shui ~ my life and career felt like an out of control roller coaster. Although I always made good money, I was literally consumed by work, aggravation and endless stress. I had very little free time for fun, and I can honestly say that I didn't have clue that life could be EASY.
Thanks to Suzee Miller and her fabulous approach and knowledge of Feng Shui, I now live a magical life of travel, success and high finance. My income has more than tripled -TEN TIMES OVER since following her annual forecasts from year to year. Best of all - MONEY no longer controls me - or my happiness - instead I control both!
I LOVE my life. My family and relations are peaceful and harmonious which brings me great joy too. As Suzee would say: "How much better can it get?!"
Monica Reynolds
Real Estate Entrepreneur
Trainer for Dave Ramsey
Business and Real Estate Coach
USA
NOTE: Feng Shui is NOT about superstition or religion, nor is it an occult practice.
CLASSICAL Feng Shui is the study of ENERGY and how energy impacts your health, home, life, relationships, finances and career, from year to year.