COLOR YOUR LISTINGS SOLD
OUTSMART and OUTSELL the COMPETITION!
FOR A LIMITED TIME ONLY

Receive Color Your Property Sold - FREE when you order

COLOR YOUR LISTINGS SOLD
Join Realtors® and Sellers from around the World
Feng Shui your Listings with the HOTTEST Sales and Marketing program in the Industry..!
COLOR YOUR LISTINGS SOLD with Feng Shui Master Suzee Miller -
The creator of over 25 real estate audio books and programs.
"Suzee, I purchased and listened to your marketing program and sold a difficult listing, 2 days later after Feng Shuing it myself. Your audio book is fantastic and everything you say is true. What a great way to market and sell property. Thank you so much for introducing me to this unique concept; I intend to market all my listings with Feng Shui."
Pam Luckey
Prudential Real Estate
In this educational program you will learn how to MAXIMIZE the Physical, Emotional and Visual appeal of your listings while attracting Buyers, Offers, Contracts and Referral Clients, exponentially fast.
Suzee will teach you, step-by-step, how to evaluate and Feng Shui your listings to
COMMAND TOP DOLLAR and SELL IN OPTIMUM TIME.
There is an art to lifting Chi – ENERGY - inside and outside property via the 5 senses, the 5 elements, along with Feng Shui decor and staging. Learn how to do this fast and inexpensively with Suzee. Your sellers will love this part of the listing process, and will be wowed by your Feng Shui skill and knowledge.
---
List and Sell MORE Property FASTER with Feng Shui!
Only $38.97
Order with Confidence.
We are very serious about security and have invested significant time and money to certify that your credit card and other sensitive data stays secure.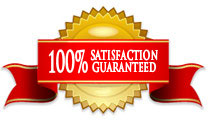 Don't Hesitate! 100% Money Back Guarantee!
Once you experience the amazing power of INTEGRATIVE Feng Shui you'll be a customer for life, that's why we stand behind our products and services. With this 100% RISK FREE offer... there's nothing to lose and EVERYTHING TO GAIN.
---
PLEASE NOTE: The above audio program is included in our: Feng Shui Empowerment and our Feng Shui Certification Programs.